Humans naturally run away from suffering. That is why the first reaction to grief is denial. Faced with the inconceivable loss of a loved one, our normal reflex is to say NO! This refusal may be expressed for the first time when a doctor tells us that our loved one's illness did not respond to any treatment. If there is one advantage to a critical illness, it's that it prepares us to grieve before death arrives. But that doesn't really make it any easier...
Take a step back
When death comes suddenly, it's a different story. Experiencing a moment of intense shock is normal. Wondering why we didn't see it coming, too. Guilt is a knife that only serves to torture ourselves even more. The first helpful tip is to take a step back for a moment. Ask yourself if you really could have made a difference and, above all, try not to be alone.
Speak up, talk about what happened
Speak up, tell how it happened. It's a well-known fact that expressing oneself is therapeutic after a shock. Talking to someone who is strong, who knows how to show empathy without sinking with us, is a healthy thing to do. If there is no one around you who can support you, call an active listening line in your area. It's free and it may help a lot.
See the body one last time
If you need to see your loved one, one last time, it needs to be done quickly. You only have 48 hours after death before embalming and major expenses. It's unfortunate, but it's the law. If the privilege of this last visit is granted to you, go with someone you trust, it's essential. Usually, funeral homes provide this support, but with a stranger, it's not as effective. You need someone you can trust to take you there and comfort you as well if needed.
Rest
Give yourself time to rest. Let go of what you feel. You are not your emotions. They won't always be this intense. Run yourself a nice hot bath and take a break.
Ask professionals for help
If you can't hold still, let alone sleep, go to your CLSC. You will find someone there who can help you regain your strength. In extreme cases, you can also call your local crisis centre. You can be welcomed and accommodated for a few days until you feel a little better. Don't hesitate to consult, there are several resources available. Non-judgmental people are trained to provide you with effective support.
Cry
Above all, very important, don't hold back your tears! They are normal under abnormal circumstances. Death doesn't strike every day! Wanting to look strong won't make things any better. You'll keep this grief like a cannonball or a bomb inside you. Cry, as much as you feel the need to, it will allow you to go on more serenely.
Don't hesitate either to dive into your memories, the photos or the music that speaks to you. These are important and precious moments that make the loss appear a little differently to us.
Express your emotions, even anger
It's also normal to feel anger. Feeling betrayed, abandoned or angry at life is also common. Allow yourself to feel this way. Anger is the life force that gets in the way. Its strength allows you to overcome this obstacle. On the other hand, it would be useless to take it out on anyone. Death is a part of life, everyone knows it, but no one really wants to accept it.
Expressing it is good. Don't be ashamed of it.
When anger rises, it's common to feel like a huge wave overwhelms us. It's made up of all the events that have put us in front of a pain, a failure, a difficult moment. Every moment of sadness brings back all the previous ones. When the wound is open, it's the right time to heal it. We forget it too often.
Do whatever makes you feel good
Go for a walk, Take the time to comfort yourself with someone who loves you, drink a hot herbal tea, wrap yourself in a reassuring blanket. You need to rest and get some distance. Entrust all the tasks to be undertaken to someone who is less affected than you are. For now, there is no emergency.
Too many people take action in the hope of not feeling anything. Unfortunately, it doesn't really work. The pain will return, insidiously and brutally. Running away from it is normal, but it doesn't really work.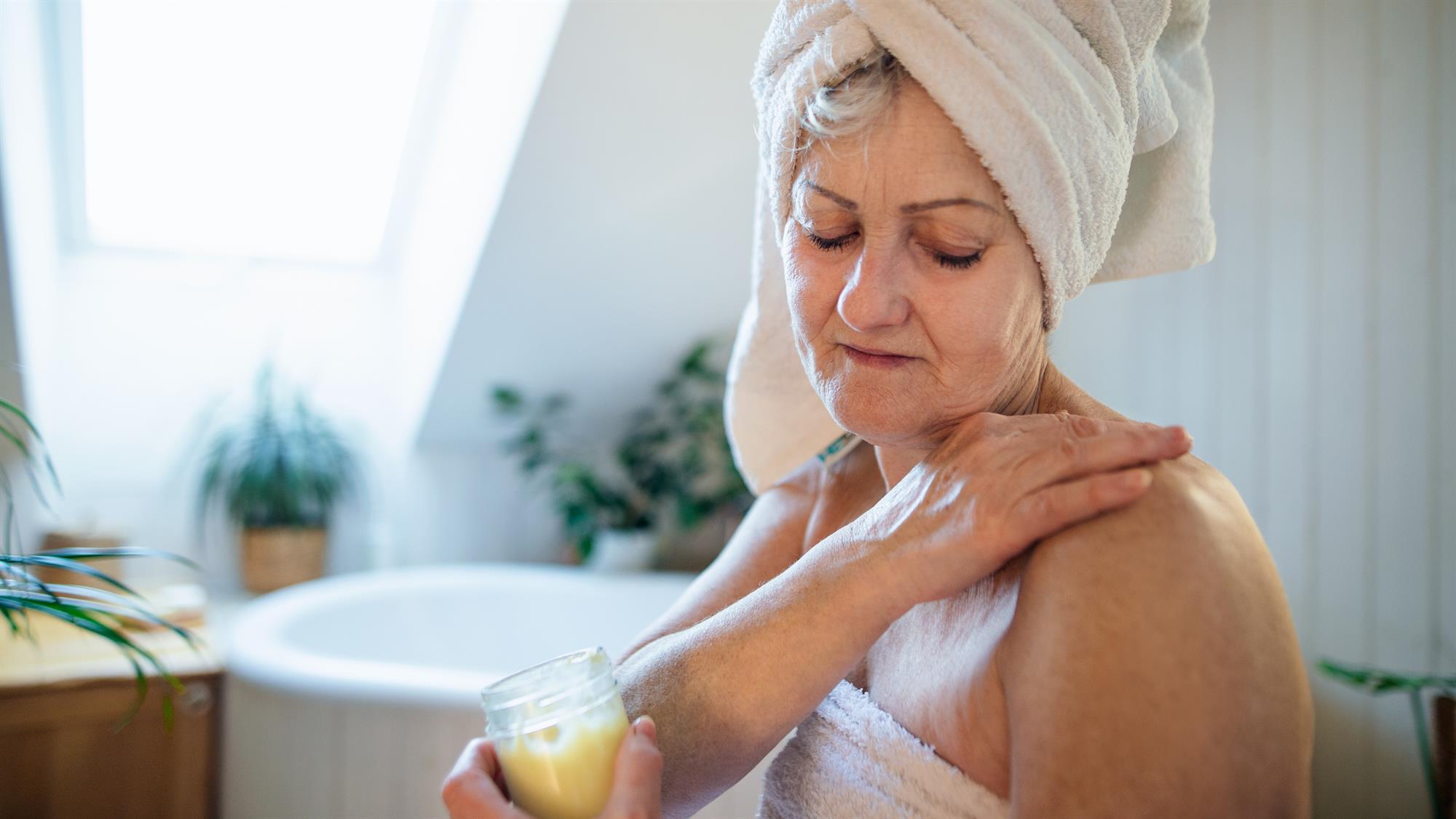 Focus on your needs
After the death of a loved one, everyone faces a tornado of events. You need to plan what will happen next. Prepare for the funeral or the memorial event. Your phone suddenly becomes very busy. Be aware of your own needs. If the calls bother you, take refuge elsewhere. If you don't know exactly what to do, wait until you have a clearer head. Let the others take care of you. You need it.
Acknowledge your bargaining attempts
After family and friends have come to meet you, after the whirlwind has passed, you may have a tendency to haggle or bargain. What's that supposed to mean? Trying to pretend like nothing happened. Because it's normal and you're under a bit of pressure from those around you to get your act together quickly. People promise to be there when you need them, but usually very few show up. Comments can also be hurtful and people may avoid eye contact with you. No one seems comfortable with pain. Therefore, in many cases, we try to keep it quiet and to keep it to ourselves for fear of judgment or isolation. Dare to say how you live things, calmly. Dare to express your needs, gently. Dare to give yourself the time you need. Each person is different and reacts in an exclusive way. This doesn't mean getting bogged down in grief, but simply facing reality for what it is, without running away. The period of bargaining can stretch and prevent the wound from healing. Searching for your loved one everywhere, hoping to replace him or her quickly, pretending nothing has happened are strategies that are far from relieving the pain and make it more tenacious.
Use this stage of life to redefine yourself and choose what you want to do with the future
You are living one of the most important periods of your life. To stop bargaining is also to do something important: to redefine your dreams, your needs, your desires, what you truly are, for and by yourself. It may seem impossible at first. You may have designed your life around the other person. You may have been caring for them for many years. You believed that this person would always be there. That relationship defined you, in a way. Yet beyond that relationship, you've always been somebody. What were the great qualities that the other person brought to light? What activities did you miss while he or she needed you? What did you dream of changing without daring to do so because of the other? What should be your new landmarks in life?
You may not think of anything when you ask yourself these questions, but write them down, come back each morning, and the answers will come. They will surprise you. They will give you momentum and a desire to move on.
Break your isolation
When you feel lonely, when it's really too much to bear, break the isolation. Join a grief therapy group. The first benefit will be to realize that you are not the only person in the world who is struggling with the same pain. Others are also experiencing it and are able to welcome and understand you. Facilitated by professionals, these groups are accessible and can introduce you to people with whom you may create lasting connections. It's worth a try. In addition, you'll find all sorts of leads that will help you take stock of your life and better decode all the feelings you're experiencing.
Get active in the great outdoors
When we go through a rough time, we all more or less feel like hiding inside, like a wounded animal. However, one of the best ways to find back our bearings, energy and little moments of wonder is to enjoy the great outdoors. You're not in great shape? All the more reason! A gentle walk in your neighborhood or in the park around the corner will do you a world of good. If you can get around, go for a walk in the woods. Trees are a wonderful presence, they soothe and bring you oxygen. You prefer the waterfront? There are linear parks that follow the waterways in town that you can visit in all seasons. Look for them. The water will tell you that everything passes as it flows. If you're still angry, sign up for a workout and get through it with intense exercise. Are you depressed? Stronger activity will boost your energy by giving you endorphins. Run, practice a sport, any sport you like. Putting yourself into action is one of the best remedies.
Practice stretching
A simple and pleasant way to get back in motion. Gentle workout is suitable for everyone, regardless of your health condition. Moving what can move is the secret to feel your body and the life that flows through it.
Create something
A moment of creation, or learning something in particular, allows a perfect escape while giving the chance to express what cannot be expressed in words. Do you like painting, crafts, knitting, writing, cooking or have you always wanted to learn music, or another language? When you come back from your outdoor activities, give yourself a motivating project. Make a commitment to complete it. The work you complete will become a symbol of your resilience. You will be proud of it.
Meditate
No need to go to India or meet a guru. Meditating means concentrating on one thing without letting other thoughts in. It's a wonderful discipline, which costs absolutely nothing and does so much good. Go online to find guided meditations to get started. You will soon find that this exercise will bring you peace, as well as ideas you would never have thought of in the emotional turmoil, and overall well-being.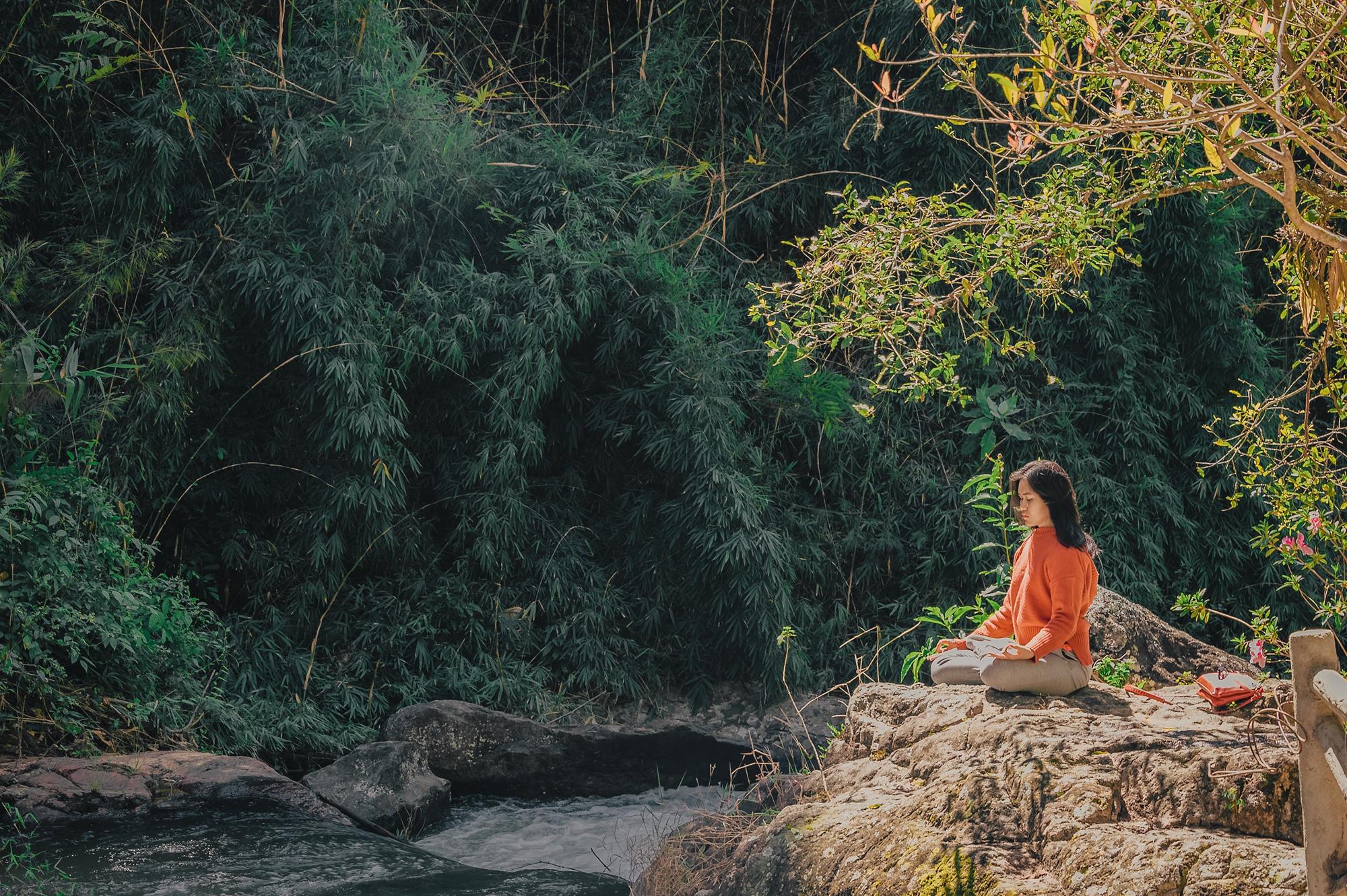 Adopt an animal
A bird, a cat, a dog, a hamster, whatever. Caressing it, talking to it, taking care of it will fill the void a little. Animal therapy is known for its ability to help regain pleasure when it's gone. In many cases, animals have succeeded in restoring joy of life and health to people in distress.
Don't like animals? Okay, well... Buy yourself a stuffed animal. Seriously! Caressing something soft causes endorphins to build up in the body, helps reduce blood pressure and creates a sense of well-being. Come on, no one will know! It's not for nothing that children love sleeping with their puppy so much. It makes them feel good. And it can do the same for you!
Let yourself be spoiled
A good massage, a moment of total relaxation at the spa, a facial, is a way to give you permission to let yourself be spoiled. If you can, choose the person who will welcome you for their human qualities as well as their skills. If you are not used to being spoiled, ask for references from people around you. Surely there is someone who consults an extraordinary person who is able to listen and do the right thing for you.
Don't worry, tears won't last forever...
They are said to take their time. Just when we least expect it, they reappear and invade us. What is reassuring is that the more time passes, the less tears will be needed. There will be times when, more and more often, you will be able to think about something else, engage in an activity that you love, and sometimes, with a little pinch in your heart, feel free to enjoy it.
And you'll be afraid to forget... but rest assured, that's totally impossible. When you've loved someone, that person remains forever in your heart. To go through mourning is to create this unique place to cherish forever all that was lived together, to remember the good memories, to smile at the thought of the precious moments that were shared. It's at this moment that mourning brings its harvest: we have become different, we have evolved, we have understood and we have rebuilt. It took time, courage, effort, but you will get there, better.